Artikelnummer: pr_0014
Far Infrared Back Natural Jade Heating Pad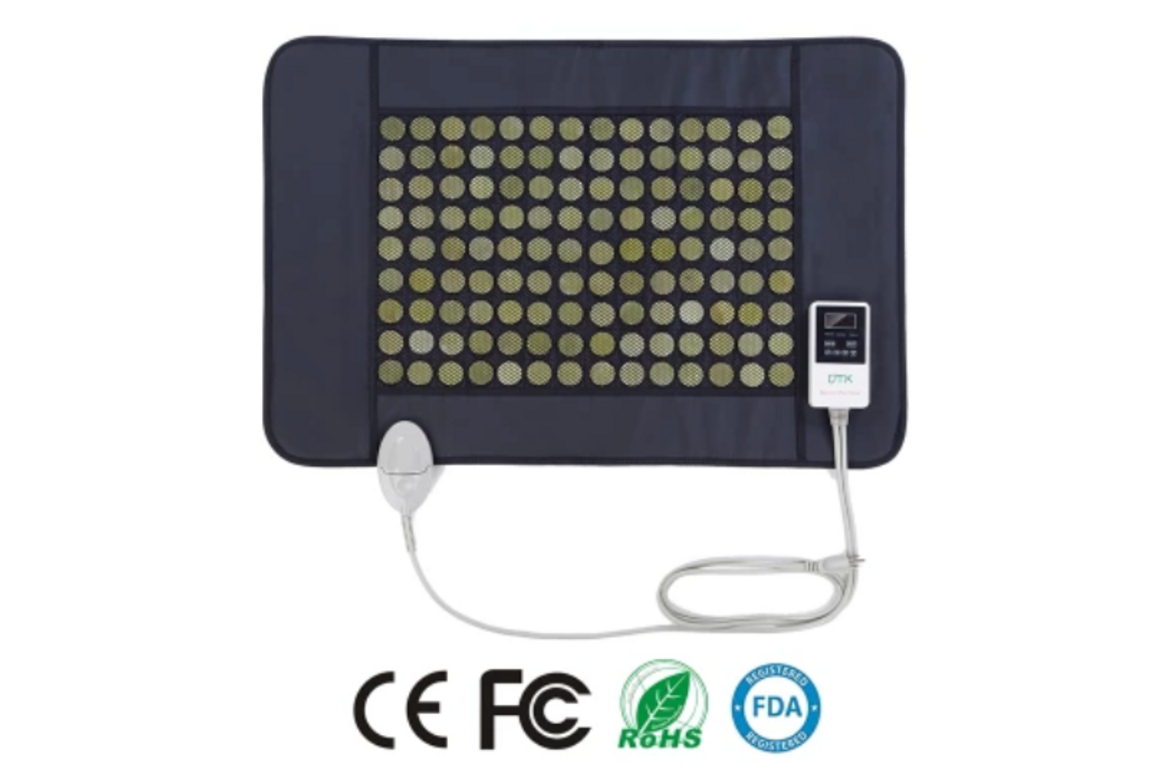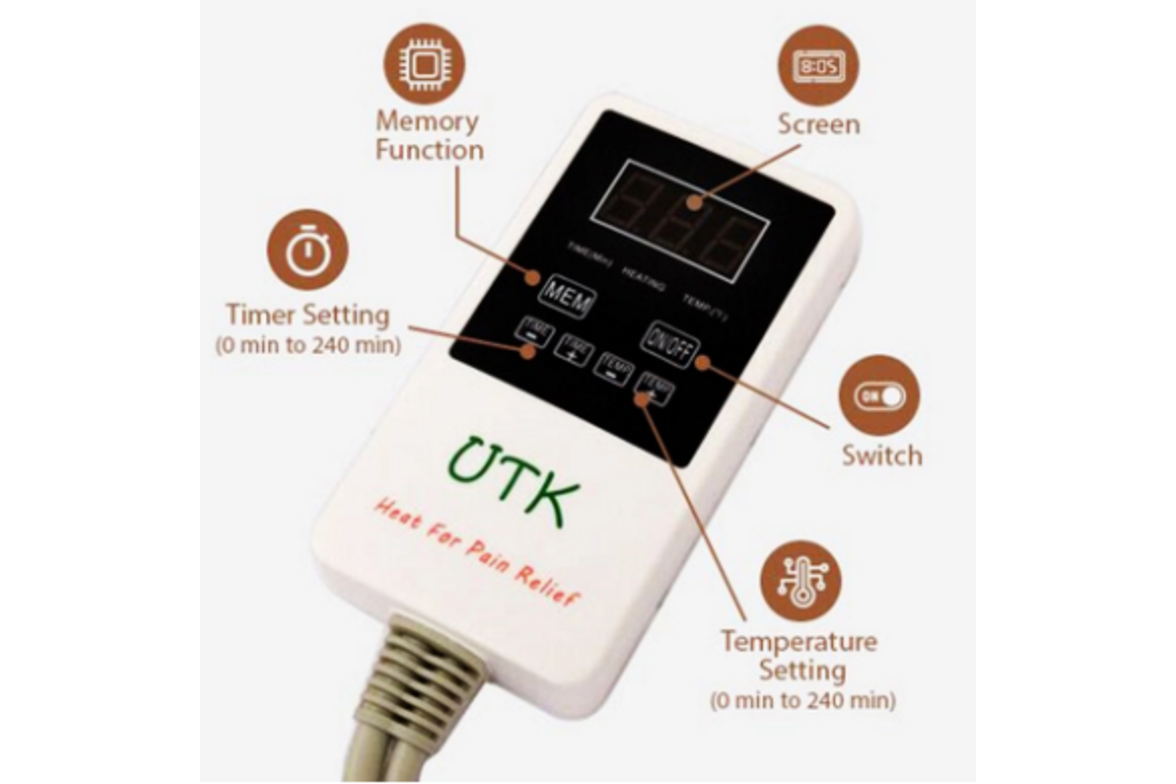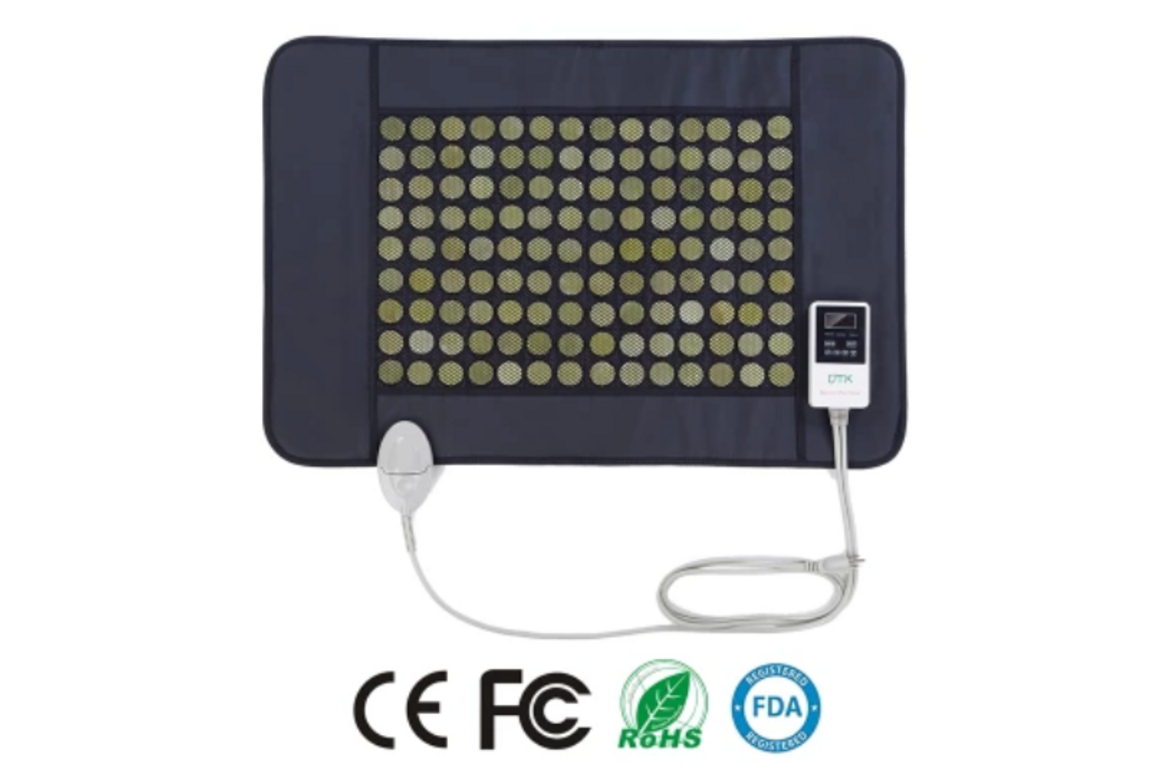 This heating pad is the perfect solution for relieving pain and tension in the body. The pad uses infrared radiation to penetrate deep into the tissue and produce a soothing warmth that alleviates pain and promotes relaxation.
The Far Infrared Heating Pad is equipped with high-quality jade stones that positively impact the body and distribute heat evenly to achieve maximum effectiveness. The pad produces a pleasant and soothing warmth that penetrates the deeper layers of the skin and helps alleviate muscle tension and pain.
The heating pad is easy to use and features an intuitive control panel that allows you to adjust the heat and duration of the treatment. There is also an automatic shut-off function to ensure your safety in case you fall asleep during treatment.
The Far Infrared Heating Pad is versatile and can be used for various pains and ailments, such as back pain, muscle tension, arthritis, menstrual cramps, and more.
This heating pad is made of high-quality materials and is durable and robust enough to be used for years. Additionally, it is lightweight and portable, so you can conveniently take it with you when you're on the go or traveling.
Quantity
Price / Stück


price advantage
from 1

222,47 CHF

239,60 CHF

from 3

213,18 CHF

229,60 CHF

9,29 CHF (4%)

10,00 CHF (4%)