Artikelnummer: pr_0013
Dr. Rau's Vitamin C Spray
Health Supplement - Vitamin C - 30 ml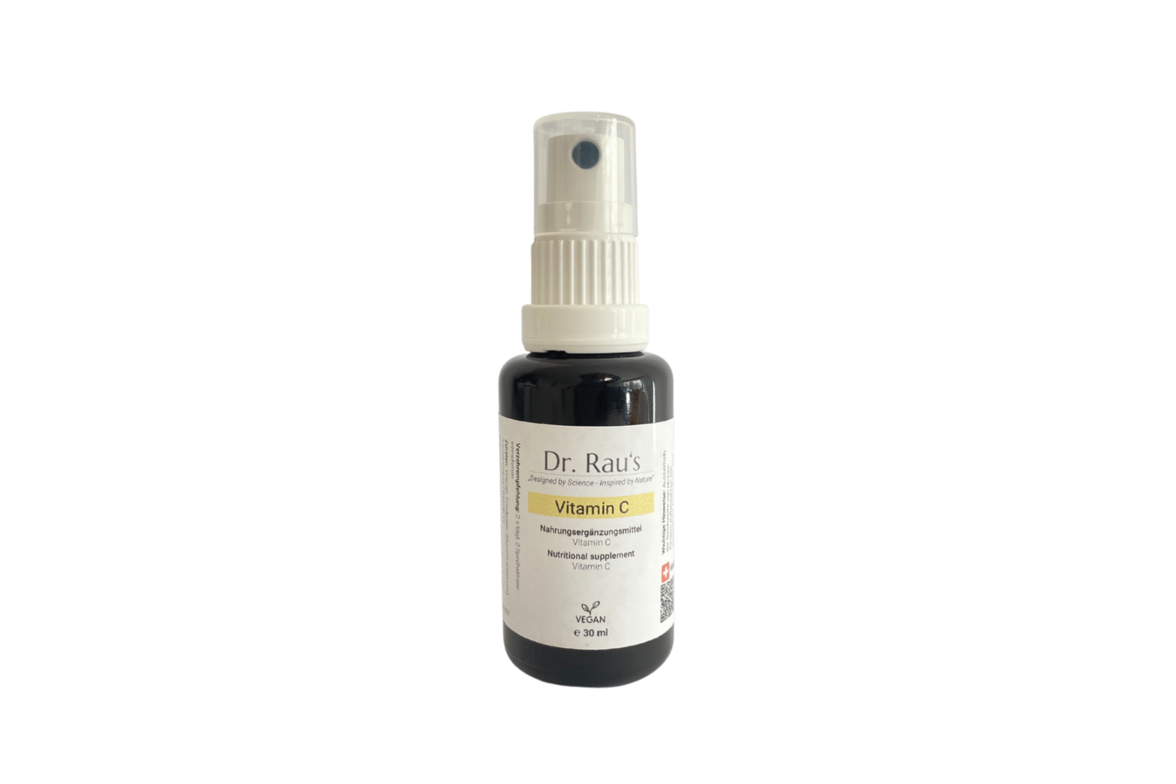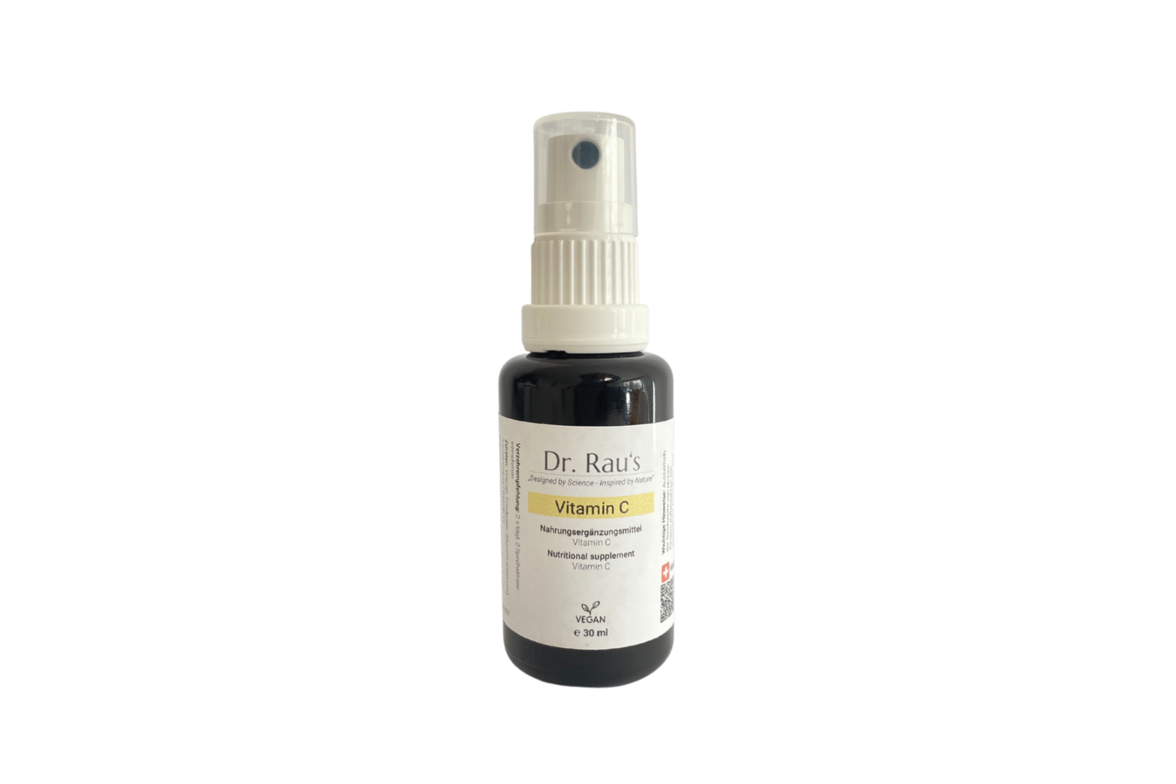 Vitamin C is a natural water-soluble vitamin present in vegetables and fruit. Contrary to most animals, the humans cannot produce this vitamin themselves. It has therefore to be ingested via food.
Foods that used to be "complete" (containing the necessary minerals, vitamins and other nutrients) can unfortunately no longer be regarded as such today without hesitation. Overproduction (producing more and faster) has resulted in decreased content or even absence of the necessary nutrients in the foods.
Vitamin C is involved in collagen formation, wound healing and the immune defense system. It also improves the absorption of iron in the intestine. Its involvement in collagen formation means that it also plays a role in bone development and dentin formation.
Recommended dosage: take 2 spray puffs twice a day
Ingredients: water, emulsifier (gum arabic), ascorbic acid (vitamin C)
| | | |
| --- | --- | --- |
| Ingredients per daily dose (0.5 ml): | | %RDI |
| Vitamin C | 30 mg | 30% |
| *RDI: Recommended Daily Intake | | |
Quantity
Price / Stück


from 1

72,10 CHF

73,90 CHF