Artikelnummer: pr_0001
Dr. Rau's ASTA-Ω3
Food supplement with high concentrated Omega 3 oil and Astaxanthin - 250 ml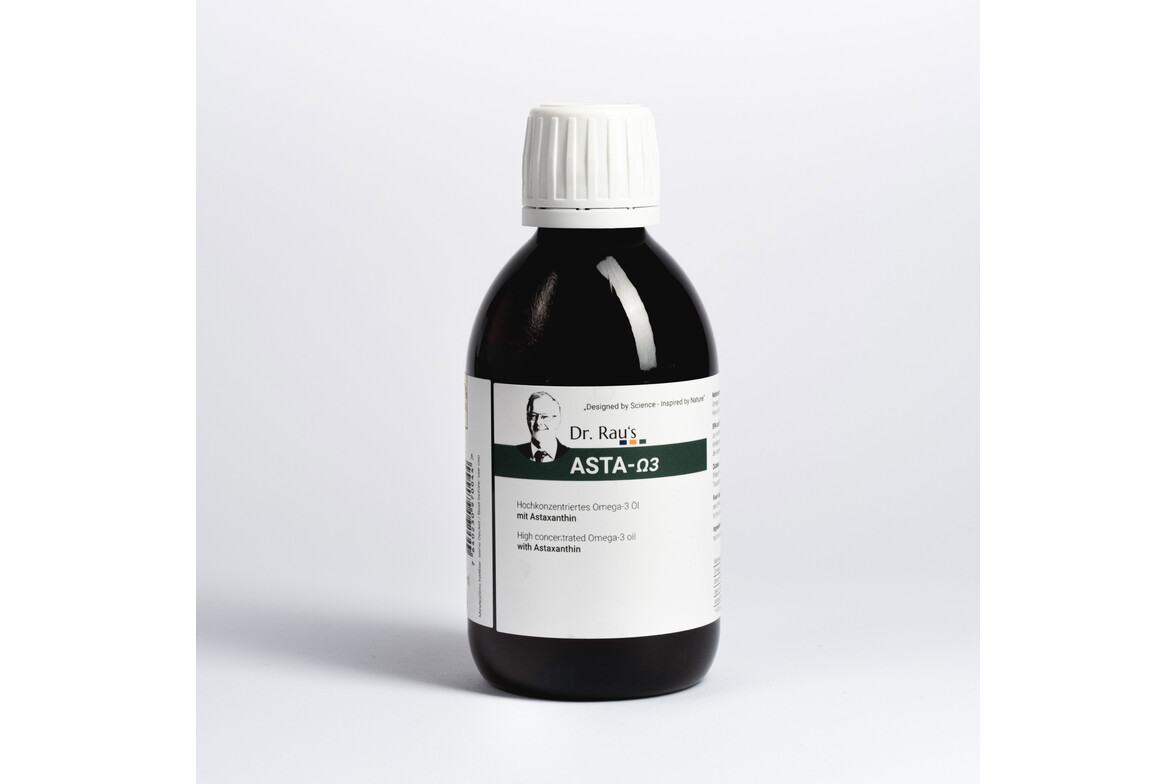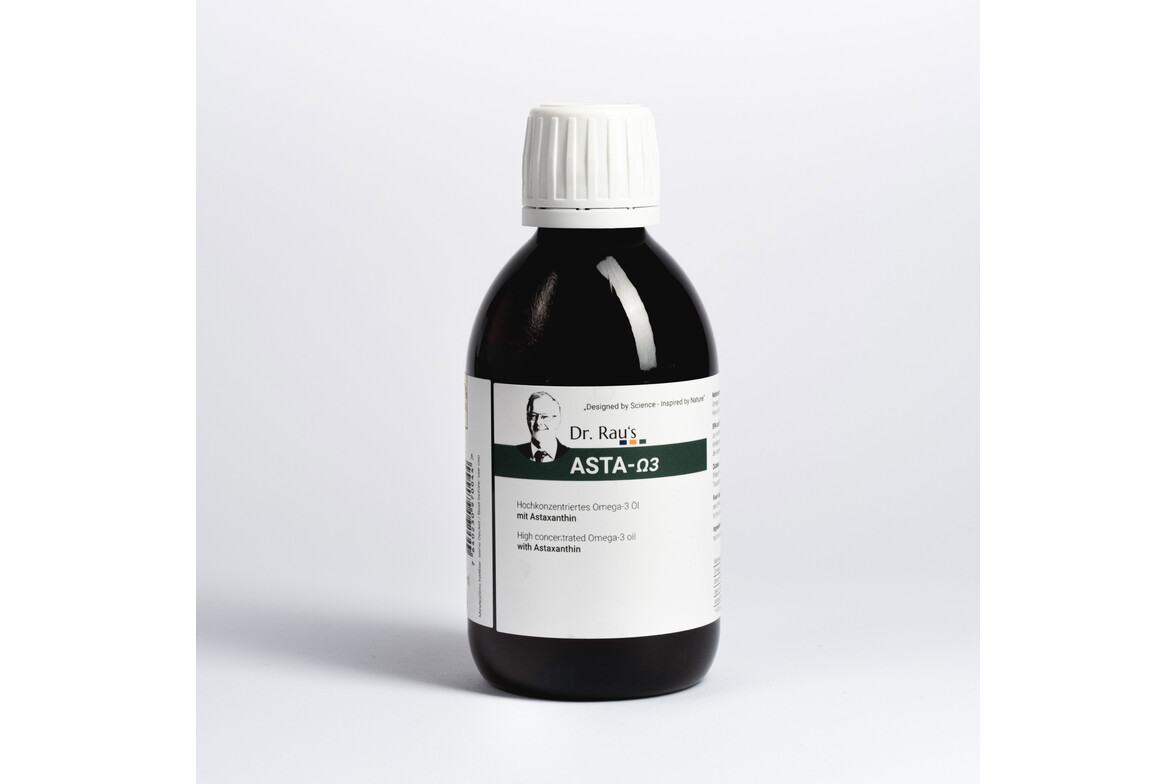 Taste neutral fisch oil with 2750 mg omega-3 fatty acids per 10 ml. Contains the omega-3 fatty acids EPA and DHA as well as astaxanthin. The fish oil is sourced from sustainable catches in Norway.
Who profits from Dr. Rau's ASTA-Ω3
Prevention for maintaining the eubiosis. For people who put special emphasis on the supply status for eyes, heart and brain. For people who seldom eat fatty fish.
How is Dr. Rau's ASTA-Ω3 administered?
Adults take 10 ml (=1 table spoon) daily. Children should take 5 ml (=1 tea spoon) daily. Please define the required dosage with the help of your health adviser.
Content of Dr. Rau's ASTA-Ω3
| | |
| --- | --- |
| per 10 ml (one table spoon) | |
| Docosahexaenoic Acid (DHA) | 1000 mg |
| Eicosapentaenoic Acid (EPA) | 1150 mg |
| Total amount of omega-3 fatty acids | 2750 mg |
| Astaxanthin | 1 mg |
Food supplements must not be used as a substitute for a varied and well-balanced diet, fresh fruit and vegetables and a healthy lifestyle.
Quantity
Price / Flasche


price advantage
from 1

46,34 CHF

47,50 CHF

from 2

44,39 CHF

45,50 CHF

1,95 CHF (4%)

2,00 CHF (4%)

from 4

42,73 CHF

43,80 CHF

3,61 CHF (8%)

3,70 CHF (8%)

from 8

41,85 CHF

42,90 CHF

4,49 CHF (10%)

4,60 CHF (10%)