Courses and seminars
For you, so that you may get to the root of the problems.
Do you work in the healthcare sector and would you like to support people by using natural and effective treatments to regain or maintain their health? Have you reached the limits of other forms of treatments and are you interested in trying another route?
With over 35 years of experience with his patients, Dr. Thomas Rau has continually developed the possibilities of Biological Medicine and adapted them to the needs of today. Many health experts, such as therapists, doctors and health coaches, have been able to optimize treatments, for the benefit of their patients, through the methods they have learnt.
The content of the courses will be developed with Dr. Rau in such a way that his knowledge and long years of experience will be transferred to you, as a course participant, in an understandable and simple manner. You will then have these new tools available to use in your particular situation.
Already, many doctors, naturopaths and alternative practitioners from all around the world, from the USA to Australia and from Dubai to Vietnam, have in recent years studied Biological Medicine and use it enthusiastically. They have built a network and meet regularly to exchange experiences and learn new possibilities.
Find out more about our continuing education program in Biological Medicine which ranges from introductory and up to in-depth courses.
Note: For course series there is a price advantage if you book all parts together.
Course agenda
Please use the filter option to search for your desired course.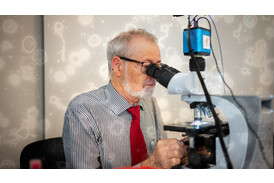 In diesem Kurs werden Sie die konstitutionell angewendeten Sanum- und orthomolekularen Therapien erlernen....
Fri, 01.10.2021 - Sat, 02.10.2021
Schwellbrunn
2021-10-DF-3
Freitag, 01.10.2021 --- 13.30 - 19.00 Uhr
Samstag, 02.10.2021 --- 9.00 - 17.00 Uhr
deutsch
health professionals